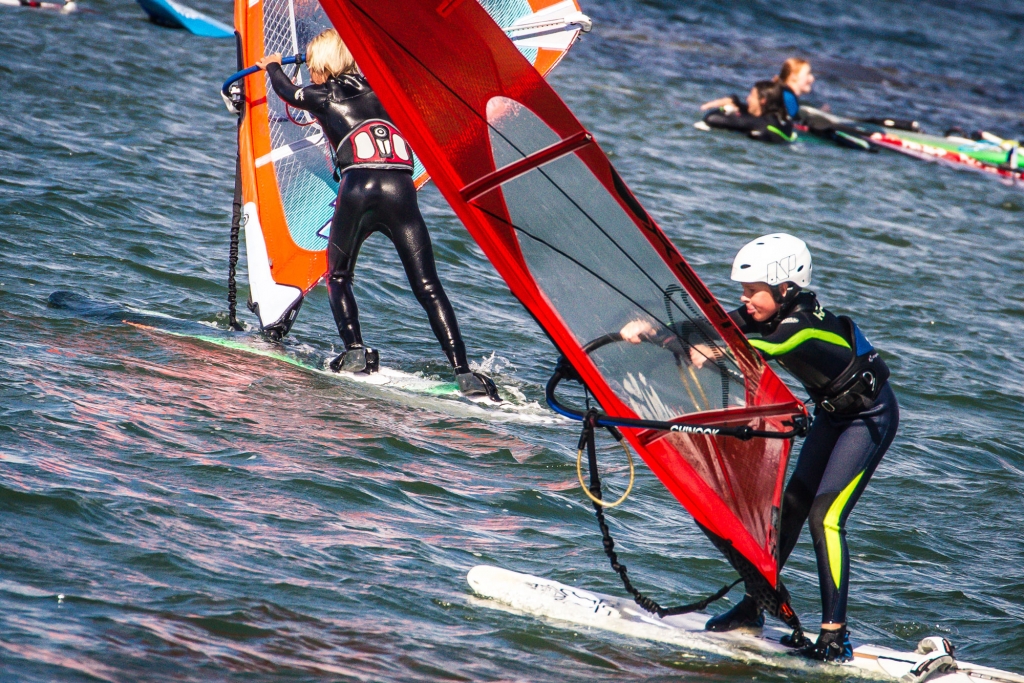 The West Coast edition of the #StraightOuttaFiskeback Junior Freestyle Camp came to a close last Sunday, and after 3 days and about 20 hours of non-stop wind you better believe there were some sore hands among the 20 riders that took part in what might have been the most incredible coaching experience I've ever had.
Among the older riders we saw first time Bobs, Spocks, Vulcans, Geckos, sail tricks and high jumps – you name it and it probably happened. And as if the sight of these advanced tricks being mastered wasn't enough, you would surely have been blown out of the water by the sight of 10-year-olds ripping their first fully planing runs, throwing jumps off of the rough open water chop in winds as strong as 28 knots.
In-between each session we enjoyed great meals right on the beach, all thanks to the team of parents who worked together to handle the all-important task of keeping the riders well fed and ready to get back out on the water for more practice, session after session.
At the end of each day the riders hung out on the beach or in the waterfront accommodation (GWC) where we made our sleeping arrangements. We had a good old time and it is safe to say that none of the riders managed to sleep long enough to recuperate from the intense, long sessions on the water.
This marks the end of the Junior Freestyle Tour for 2017, but we'll be back next summer with more fun and freestyle. Thanks to all the awesome riders, incredibly supportive parents, our great event photographers (Fredrik Sörling and Caroline Ygge), my sponsor partners (Starboard Windsurfing, Avanti Sails and Mystic).
See more pics and read more stories @:
Instagram.com/ErikHakmanS1988